Author Archive
Just to show that once you hang your boots up you still can't resist a challenge. On Sat 25th Sept 2010 yours truly and half a dozen others set off from Whitehaven to begin the 140 mile bike ride across to Newcastle to partake in the C2C (coast 2 coast) bike ride that thousands of cyclists do every year.
The ride was organised by my ex Warrington team mate Nigel Geary (the ugly one on the right!) and us three along with another half a dozen reprebates from Wigan took up the challenge.
I must admit that I hadn't done as much training as I'd hoped to do but with the help of our carbohydrate/electrolyte supplements we set off with pain free legs.
I must say a big thank you to Predator Nutrition for supplying the team with our carb/electrolyte supplements as I for one would have struggled without them.
Here's a shot with the team just about to set off on our second day after loading up on our carb drinks along with several full english breakfasts:-)
A few of us just after sampling the delights of the highest cafe on the route:-)
Finally after 140 mile and some very tired limbs the first three made it to the Newcastle coastline. I've got to say it was a tough but enjoyable ride and thank God for supplements and Guiness:-)
Massive thank you to Predator Nutrition for their help on supplying the Sports Nutrition and to Nige for organising the challenge.
Let me know if you've taken part in a challenge recently or if you know of any that are worth a shot at.
Be Well
Neil:-)
Over the past few weeks I've been getting quite a few questions about defence and more specifically fitness defence drills, so I thought I'd share with you a short video that I shot while I was over in Australia on a rugby coaching course with one of the top fitness conditioners in the business – Paul Hamson.
Paul is one of the worlds top rugby fitness conditioners who also happens to be a level 3 Rugby League coach.
He is the senior presenter for the Australian Rugby League & NSWRL level 1,2 & 3 courses and has worked with some of the best Rugby League and Rugby Union clubs in the world and I'm privileged to share some of his coaching tips with you today.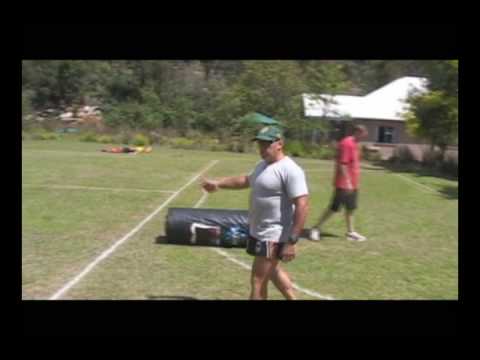 Enjoy Your Rugby
Neil Harmon