Just to show that once you hang your boots up you still can't resist a challenge. On Sat 25th Sept 2010 yours truly and half a dozen others set off from Whitehaven to begin the 140 mile bike ride across to Newcastle to partake in the C2C (coast 2 coast) bike ride that thousands of cyclists do every year.
The ride was organised by my ex Warrington team mate Nigel Geary (the ugly one on the right!) and us three along with another half a dozen reprebates from Wigan took up the challenge.
I must admit that I hadn't done as much training as I'd hoped to do but with the help of our carbohydrate/electrolyte supplements we set off with pain free legs.
I must say a big thank you to Predator Nutrition for supplying the team with our carb/electrolyte supplements as I for one would have struggled without them.
Here's a shot with the team just about to set off on our second day after loading up on our carb drinks along with several full english breakfasts:-)
A few of us just after sampling the delights of the highest cafe on the route:-)
Finally after 140 mile and some very tired limbs the first three made it to the Newcastle coastline. I've got to say it was a tough but enjoyable ride and thank God for supplements and Guiness:-)
Massive thank you to Predator Nutrition for their help on supplying the Sports Nutrition and to Nige for organising the challenge.
Let me know if you've taken part in a challenge recently or if you know of any that are worth a shot at.
Be Well
Neil:-)
So Why Do We Need To Train Our Core?
I have to say that I spent several years rugby league training as a professional before I was taught the importance of training my core.
Core stability is the coordinated effort of the deep muscles of the trunk, pelvis, hips, abdominal muscles and small muscles along the spinal column. These muscles contract together to create force used to hold the spinal column in alignment.
The reason we need to exercise these muscles is to build core strength which supports the spine and provides stability.
Core stability is essential for proper form and mechanics while performing rugby skills.
It is even more important for injury prevention, especially during an intense 80 min rugby match.
I recently spoke to Mike Ferrandino who's the fitness conditioner for Leeds University Gryphon's which includes both the rugby league and rugby union teams, about the importance of core exercises.
Here's a short video with Mike showing some core exercises for the modern rugby player.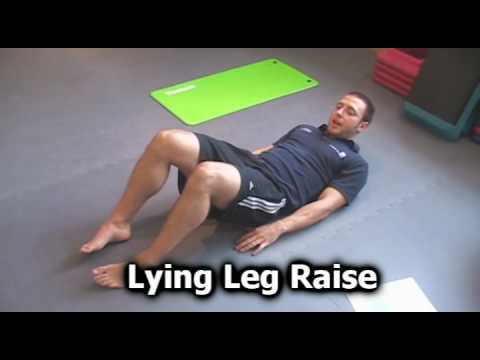 There are more core and rugby league training exercises in the download section at  www.1RugbyCoach.com
Until next time
Neil
www.1RugbyCoach.com